Center Events
Half-y Hour
April 12 from 5-9pm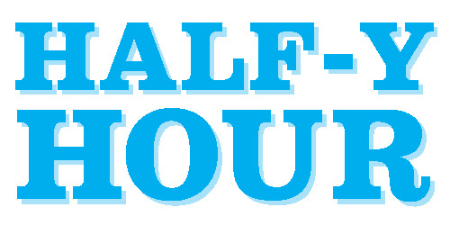 Shopping, Cocktails & Entertainment!
Save 50% at 20 participating retailers, sip on free cocktail samples from Pinnacle Vodka and enjoy live entertainment!
Pick up a Half-y Hour sales flyer on Saturday, April 12 from 5-9pm to get access to discounts. Flyers are available at the Halfy-y Hour info booth at
Ward Entertainment Center near Buca di Beppo.
Participating Stores:
As Seen on TV, Cinnamon Girl, Crazy Shirts Outlet, Downtown Gifthings, Executive Chef, In Coco, Island Olive Oil, Island Slipper Store, Island Soap & Candle Works, Jamba Juice, Jams World, Kaypee Soh, Local Fever, Menchie's Frozen Yogurt, New York Lux, Noa Noa, Novel T World, Ocean Queen, Pearl's Korean BBQ, Rix Island Wear, The Pet Corner and Liquor Collection
Entertainment Lineup:
MDL Voice – 5pm to 6pm
MDL STUDIO originated in 1992 with just 4 students, and now has 30 students as young as 5 years old who take private lessons - including integrating vocalizations, learning songs, and performing.

Jeff & Rey Duo – 7pm to 7:45pm
The local duo of "Rey & Jeff" began their musical journey in 2011. Individually, their musical styling can be described as "smooth country meets R&B soul." Inspired by artists such as Bonnie Raitt and Christina Aguilera, Rey, the late blooming lifelong karaoke diva, decided to pursue her love of singing in her late twenties. While Jeff, the John Legend and Michael Buble, jazzy soul inspired crooner has enjoyed entertaining at school and church since he was a teen.